Dieser Artikel über Keimpema, Sieta van--DB7136 wird laufend erweitert. Korrekturvorschläge, Ergänzungen und Vorschläge für Einträge zu noch nicht verzeichneten Personen oder Institutionen können via das Online-Formular eingereicht werden.
Cet article à propos de Keimpema, Sieta van--DB7136 est constamment enrichi. Les propositions de corrections, les compléments ainsi que les suggestions pour de nouvelles entrées concernant des personnes ou des institutions pas encore enregistrées peuvent être soumises via le formulaire en ligne.
This article about Keimpema, Sieta van--DB7136 is being updated regularly. Suggestions for corrections, additions and entries for persons or institutions not yet listed in the portal can be submitted via the online form.
Keimpema, Sieta van--DB7136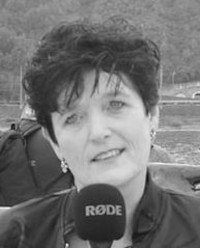 Biographical Notes
Date of birth and date of death
Maiden name, place of origin
Marital status, religious denomination, children
Social background, family connections
Education, occupation and public functions
Education
Occupation
Functions in agricultural institutions
European Milk Board (EMB): president 2020- (successor of Schöpges, Erwin--DB7137), vice-president -2020; Dutch Dairymen Board (DDB): president
Functions in other institutions
Political activities
Short Biography
References
Own publications
Sources
Keywords
---